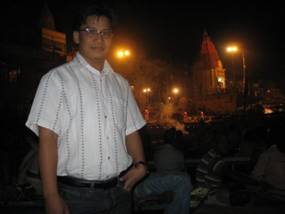 Duration: 1 nights/ 2 days
Proposed Itinerary
Day One: You will be picked up from your hostel or hotel and airport transfer to Delhi after breakfast in the morning. You will arrive to Varanasi in the morning. You will be picked up and taken to the hotel. You will then have rest and lunch and do Varanasi sightseeing.  Here you will see Sarnath, and the River Ghats. Varanasi is also known as Benares or Kashi. It gives you the taste of Hinduism and is the epic centre for Yoga. Highlighting, the holy river Ganges, you can cruise in the holy river and feel the divinity of the place. Likewise, you can also visit numerous temples located around the Ghats (river banks) where most of the times the Ghats are flocked b
Day 2:  Varanasi, you can start your second day with a sunrise boat ride in the river and explore the different aspect of Hindu rituals and traditions. The Ganges portrays the diffused colors of life and death; exemplifying the reality of Hinduism. In the afternoon, you will be dropped at the airport and fly to Delhi. And the program is over.

 (Note: This is a sample Itinerary and can differ in the field situation)
Dates and Price
Program fee: US $499
Dates: 1st and 15th of every month
What does program fee covers
Airport receive and drop to airport and pick in Varanasi and drop to airport in Varanasi
Airfare both ways
Transfer to hotel or hostel
Guide
Accommodations and breakfast
Support from local staffs
Emergency support
What program fee does not cover?
Visa and Visa extension fee
Any personal expenses
Lunch and Dinner
Mineral water and soft drinks
Gifts to project staffs and host family
Laundry, Telephone, Immunization
Insurance and liability