Wildlife Tour in India (Corbett National Park)Duration: 4 days/3 nights
Named after the famous sports personality Jim Corbett, the Corbett National Park is the first National Park of India and is famous for its Tiger habitat. The Corbett National Park was established in 1936 as the Hailey National Park and then to Ramganga National Park and finally was named Jim Corbett National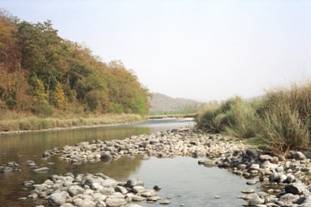 Park in the honor of legendary hunter-turned- conservationist in the 1920s. It is located in the northeast of Delhi, about 300 KM far and is situated on the foothills of the Himalayas. The Park is spreads in the 520 Sq.KM. Wildlife like Tiger, Elephant, Chital, Sambar, Nilgai, Gharial, King Cobra, Muntjac, Wild boar, Hedgehog, Common musk shrew, Flying fox, Indian Pangolin, and nearly 600 species of birds abound inside the park. The Corbett National Park is well equipped with varieties of hotel and lodges to cater to every tourists needs.
Proposed Itinerary
Day One: After arrival, take a morning drive to Dhikala (Corbett National Park) which is 262KM away from Delhi and check in to the recommended hotel and relax.

Day Two: On the second day you will be enthralled by the enigma of exploring the vivid setting of the National Park with the jungle Safari. The National park encompassed a rich bio diversity of plants and animals balancing nature at its best. This park refuges many big cats like tigers, leopards, jungle cats, fishing cats etc. Apart from the predators line, the parks also houses animals' like deer, wild boar, Sloth bears, Black bears, wild dogs and Jackals as well. The enormous elephants here are part of the main attraction as well as the crocodiles on the banks of the Ramganga River. Langur and Rhesus monkeys are readily available all over the park. These monkeys provide warning for all the wildlife in the park by screaming whenever a tiger or leopard is spotted in the tree tops.

Day Three: Explore the National Park from the morning following jungle walk and jungle safari
Day Four: Go for a morning park safari and in the afternoon drive back to Delhi.
(Note: This is a sample Itinerary and can differ in the field situation)
Dates and Price
Program fee: US $499
Dates: 1st and 15th of every month
What does program fee covers
Airport receive
Transfer to hotel or hostel
Guide
Accommodations and breakfast
Transport to project (one way)
Support from local staffs
Orientation upon arrival
Emergency support
What program fee does not cover?
Airfare, Visa and Visa extension fee
Return/transfer to airport, airport taxes
Any personal expenses
Lunch and Dinner
Mineral water and soft drinks
Gifts to project staffs and host family
Laundry, Telephone, Immunization
Insurance and liability